Hello there, and welcome to my gardening website.  I have created it to provide what I hope is useful information to readers about various aspects of gardening and outdoor living.  I hope you enjoy the site.  Building it has and continues to be an exercise in my own education, a labor of love, and very rewarding.
My name is David, and I love to garden and learn as much as I can about it.  I hope to take some of the things I have learned and pass that on to others.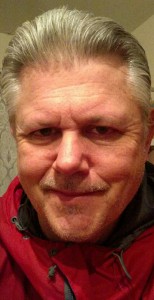 I have had my share of failures in gardening, from selecting the wrong thing to plant at the wrong time or in the wrong place, to not having the right soil to plant in or the right amount of sunlight.  I've lost plants that were not adapted to my area or to my area's climate.  I've lost them to drought when I did not water enough, and I've lost them to disease and various bugs or insects.
Through those failures I have sought to find out why something did not work.  And I've learned a lot.  I'm convinced that failure at something actually enables you to ultimately succeed at it if you learn all you can along the way and don't quit when something doesn't work.
I am a Master Gardener certified in the State of Texas, and work with other Master Gardeners in Tarrant County on various projects and volunteer efforts.  I do not possess a degree in horticulture, nor do I make my living as a gardener or landscape professional.
Every word of information on this site has been obtained by myself through my own personal research or experience.  My main research vehicles are a variety of gardening books from trusted authors, magazines, a variety of University horticulture websites, and other trusted sites.  I diligently seek to provide reliable information, however it is possible that there may be occasional technical errors in my copy.  If you see one, please let me know and I will research it again and correct if need be.
In closing, a clean landscape that suits its property and location is something that provides a gardener with a feeling that is pretty cool.  The quest to attain it and maintain it should be fun in itself, but often brings about frustration.  For those who love gardening it is a source of personal satisfaction to just relax on a nice morning or afternoon and take in the fruits of your efforts, or to have friends or neighbors comment on how nice your yard looks.
For me, gardening is a way to ease myself out of whatever thoughts are cluttering my mind at any given time.  A way to work out stress in my life, and lose myself and whatever life issues I may be dealing with.
Thanks again for visiting.  Please comment on anything you like or don't like.  Please tell those you know about it.
Best wishes and happy gardening.
David